It's funny while at the mall yesterday it dawned on me how much my tastes and life have changed with having kids....ok, let me rephrase that.... HAVING TWO BOYS. My heart swoons over so many fabulous decor details and designs along with fashion...but the mommy side in me always wins out. The mommy "practical" side I should say.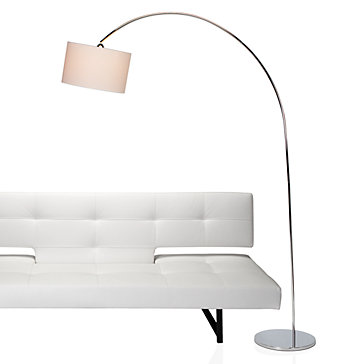 I adore these lamps. I looked at the one at ZGallerie...hahahhahehehee...yeah this thing wouldn't last an hour in my house. The boys would use it as target practice.
Love it...and so does dirt, and little boy tracks. This white would soon be grey in my house ; (
Too many sharp edges...I have a scar over my eye from falling into a coffee table as a kid. I'm sure my kids would be one giant walking head wound.
Love this look...what I don't love is the ankle injury that would occur running after my youngest.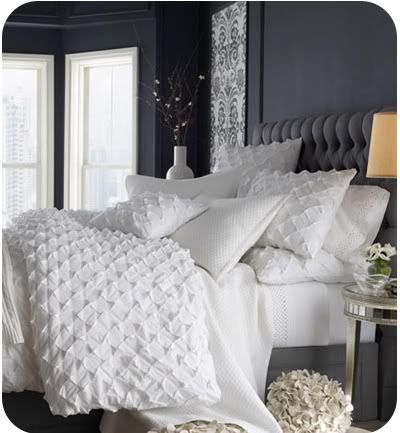 Somehow my boys ALWAYS have dirty little hands or faces....I swear it amazes me how they are always sticky. Just like this morning...Spencer was able to get syrup on every counter space I had...so I'm sure some how their sticky hands would find a way onto my white bedding.
But, I wouldn't have my house any other way. The sound of little feet running throughout the halls, fingerprints on every surface and smiling faces always there waiting to be hugged : ) Maybe a new little soul will be added to the mix...you never know ; ) Until then, I will love my two little guys and try to freeze them the best I can...they are growing up too fast.
Ok...ending this blog early...my head is killing. This morning I went on a field trip with Spencer to Actors theater and my allergies decided to explode during the play. Nothing like having to cough in a quiet theater...heh. Have a great weekend guys! Date night tonight...super excited for that.
I'm not a huge fan of modern country...I'm a bluegrass, classic country girl...but here a few songs I think that fit this posts theme...
Off to take a nap...